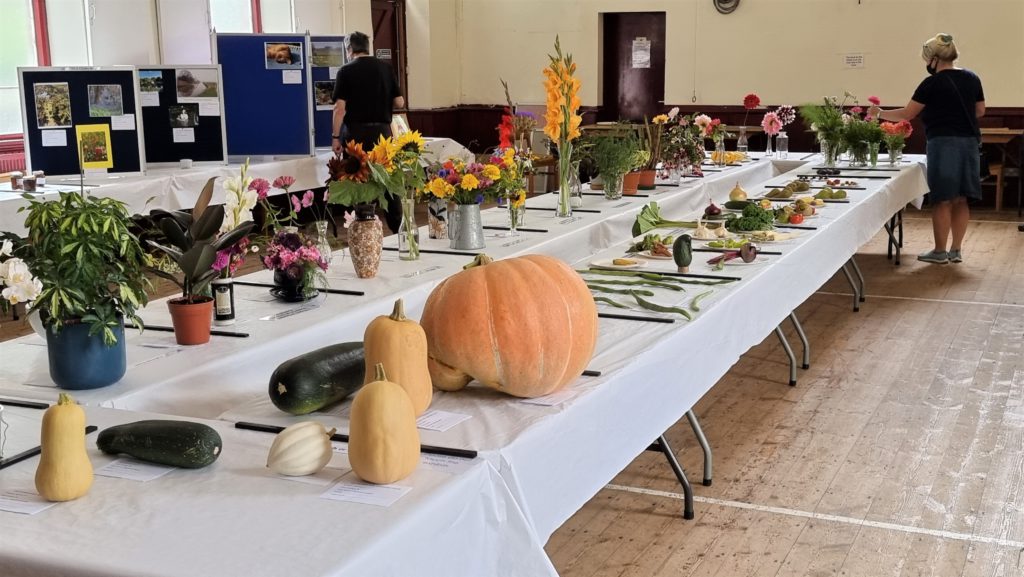 "So good to be back to some sort of normal" was the consensus at this year's show. Over 200 fabulous entries made their way to the Community Centre on Saturday the 4th September. Ranging from a 27.4kg pumpkin to the tiniest, most perfect dahlia specimen. Impressive onions, sat alongside the funniest shape veg, plates full of 'your 5 a day' veg were next to some mad knobbly gourds. It was delightful to welcome faces old and new to join us this year.
The various judges were very impressed with the classes they were scoring and the Best Overall Entry in the flower and veg section was awarded to Bill White for his perfect onions. The Banksian medal, provided by the RHS, the Turk Trophy and the Overall Show Winner Silver Bowl also went to Mr White.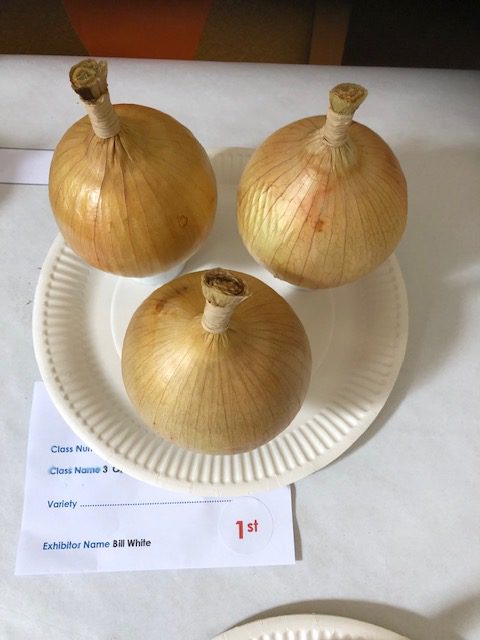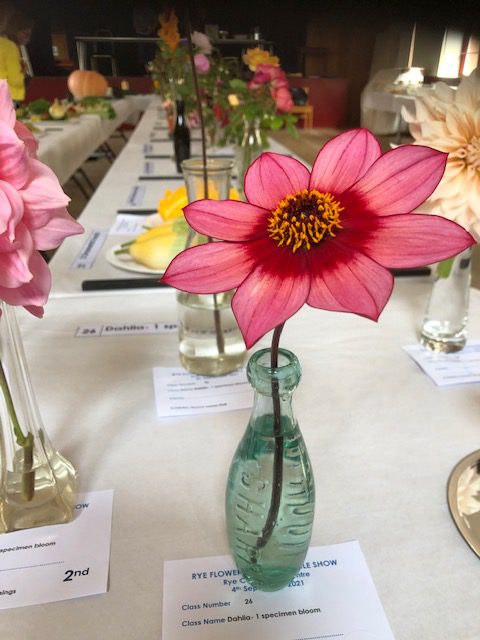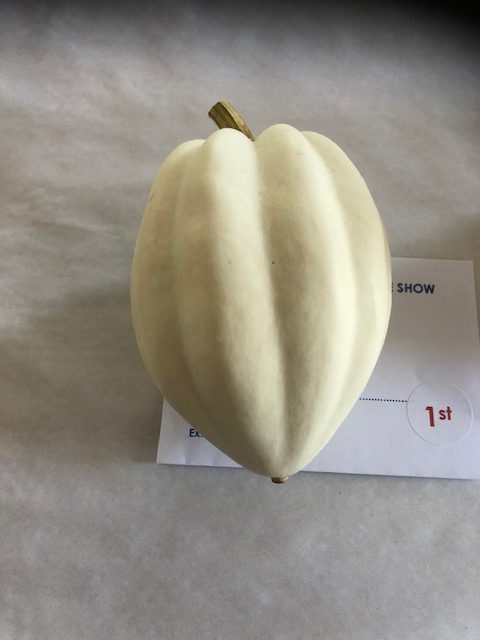 A wonderful selection of baked goods and some tasty jams, marmalades and chutneys made judging very challenging in the cookery section but eventually Laurence Hudd was announced winner in the category.
The photography category was won by Liz Bamji and the handicraft classes produced a draw between Nancy Rankin and Phil Mullane. A special mention must go to 5-year-old Elsie, who produced 4 wonderful entries of her own.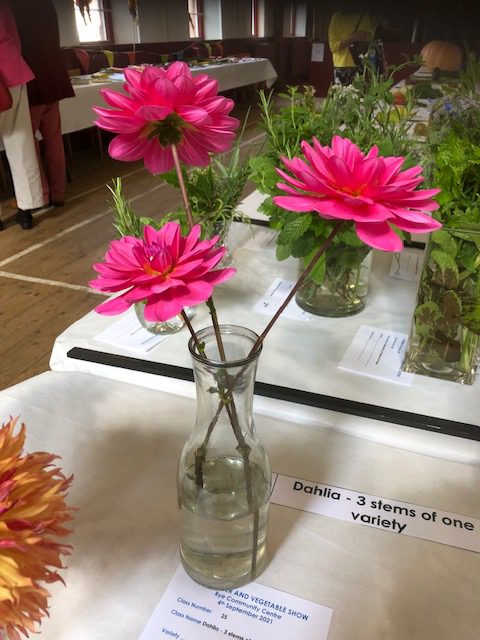 Helena Hudd and Lorna Hall, show co-ordinators are very grateful for all the assistance they received on the day from Nick Roberts, Liz and Andrew Bamji, Nigel Jennings, the judges and Mayor of Rye, Rebekah Gilbert. Their help with the stewarding, marking, paperwork, IT, prize presenting, setting up and clearing down was most appreciated.
Thanks also go to our sponsors this year – Little Cheyne Court Wind Farm, Rye Town Council, Heringtons, Rye Amenity CIC and Reeds Rains.
We are excited to announce the date of our next show which will be on Saturday 3rd September 2022.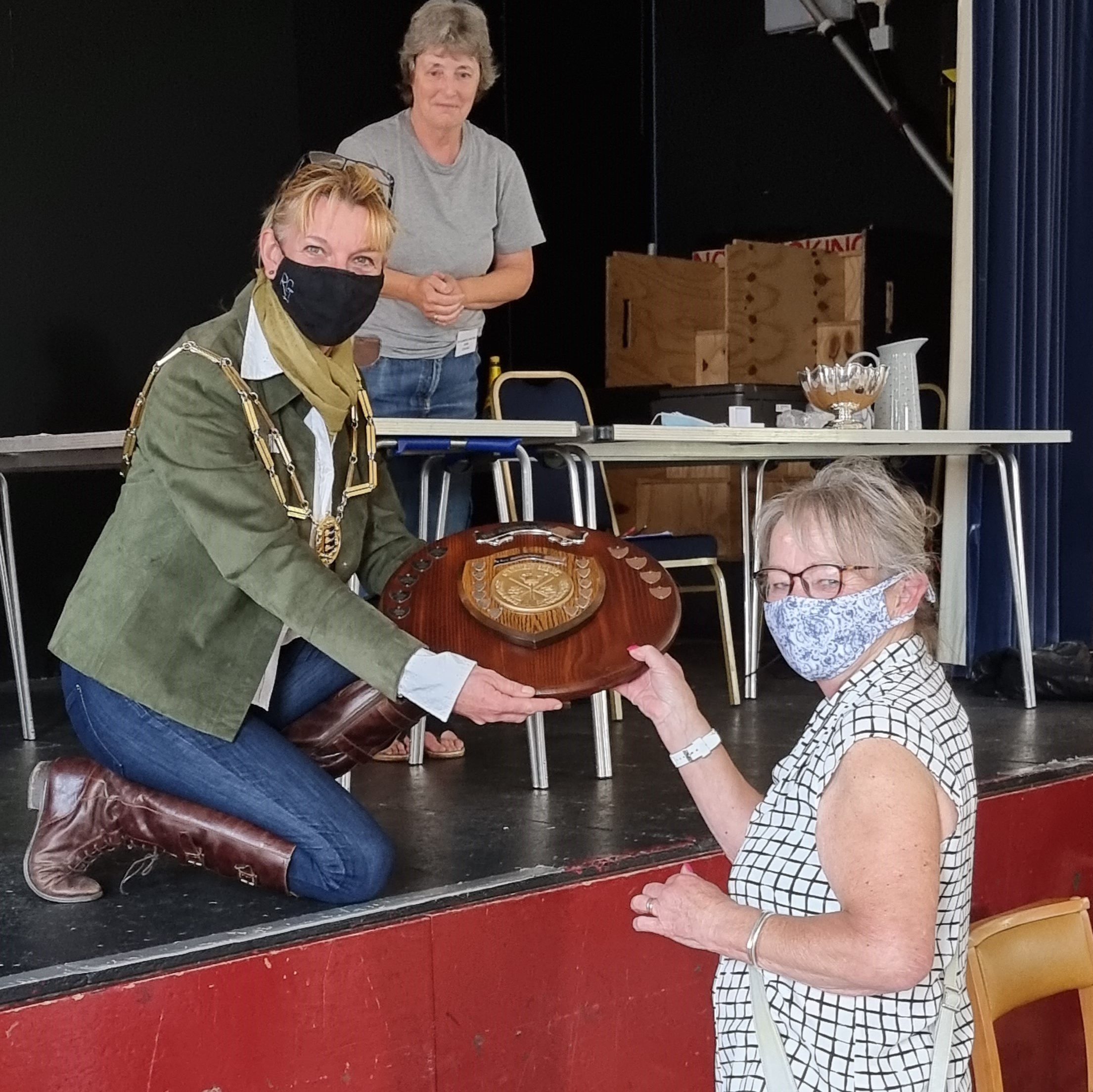 Photography credits – Andrew Bamji & L Hall