A date for your diary
"Life begins the day you start a garden" – chinese proverb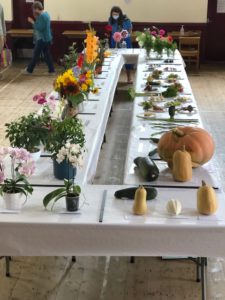 Following the success of last years show we have a date already booked for 2022 – Saturday 3rd September
It was good to see so many new faces at last years show.  People are often pleasantly surprised how well they do when it comes to the judging.  So please don't be shy, we love to encourage first time entries as well as the long-standing supporters.  If you'd like any help or guidance with your produce and class entries we are only too happy to help.  Just drop us a line at Contact Us and we will do our best.  Also if you would like to be involved in helping with next years show we'd be delighted to hear from you.
Many of you will be getting busy now in your gardens and allotments preparing the ground and fighting the ongoing slug battle.  We'd love to hear about your achievements….. or disasters. Send a little story and/or picture to us via the Contact Us page.
You will be also able to keep up with our plans, admire previous entries, read informative and amusing contributor blogs and scroll through a great selection of seasonal photographs here on our website.