The cold earth slept below; Above the cold sky shone: Percy Bysshe Shelley
We've already experienced a satisfactory number of fabulous starts and ends to our winter days this year with skies reflected in the waters of the Tillingham, Rother and Breed and glowing over Rye Bay, lighting the silvery sand of Camber Sands. Some of those mornings have been very cold and it is always a wonder to me that so much of our gardens will survive below the surface until the welcome spring in only a few weeks time. There's something about winter walks at dawn or dusk that makes the best of us just a little poetic.
The same can be said for the wonderful danish state of Hygge, that cosy, charming, comfortable feeling engendered by simple acts such as sipping homemade soup, lighting a candle, staring into a fire, throwing a blanket across your lap. In fact, anything that feels like a 'good moment' counts.
It seems to be the time of year to sit back and enjoy our efforts in the home and garden, podding saved dried seeds, making soups from the last few tomatoes or a butternut squash or two, snuggling under a homemade blanket, tasting last years Sloe Gin or reaching into the freezer for another pack of homegrown runner beans.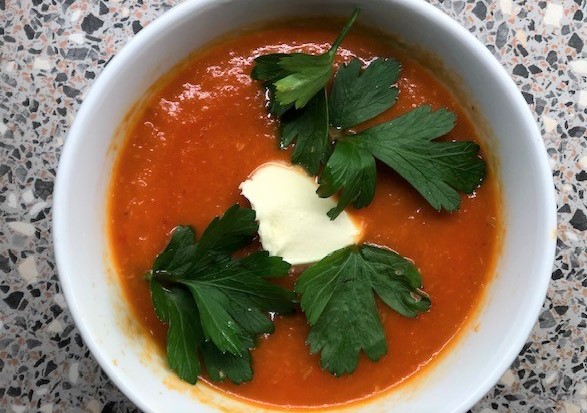 The modern winter garden, according to Wikipedia, is designed and planted to produce food and to remain visibly planted throughout the winter. There seem to be more and more vegetables available now that not only survive the winter but provide a harvest through the cooler months. There are breeds of cabbage, broccoli, carrots, beetroots and some alliums that struggle through the winter period. I am experimenting with Autumn planted garlic this year and have some Oca to dig up shortly. But generally I am a fair-weather gardenener and prefer to wait until the spring seeds are ready to go in, although the veggie garden area is well prepared and weed clear and mulched in preparation.
In the period of the three months that make up the meteorological winter we also celebrate Christmas, hopefully more fully than we were able to do last year and maybe tuck into some homegrown veg and homemade chutneys, pickles and jellies produced from our gardens. There's something very satisfying in the use of traditional home preserved goodies. I have mint jelly, pickled nasturtium seeds, redcurrant sauce and blackcurrant jam to look forward to and I know my colleague Helena has some delicious prize-winning courgette chutney waiting to be opened.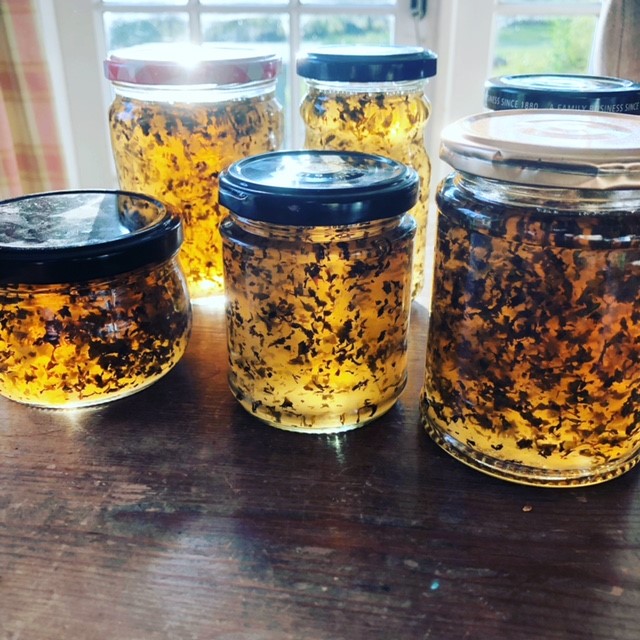 Helena and I would like to take this opportunity to wish you a warm and wonderful Christmas and a very peaceful and healthy new year.
Dont forget to put the date of the show in your diaries (3rd September 2022) and maybe you could spend new year's day ordering your seeds and planning next years planting! Lorna Hall