Spring is finally here…..
I am writing this on the 1st day of March, a bright, sunny, uplifting sort of day. The 1st of March is recognised as the meteorological start of spring which is fine by me. Those of you who prefer the astrological spring can wait until March the 20th. There are even those who think it doesn't start until they can tread on 3 daisies at one time on their lawn. Well, I can tell you, my spring starts today!!
The time is here, at last, to really get to grips with the planting and I do try to follow the rules for getting the crops into the ground but sometimes these can be confusing. Especially for potatoes!!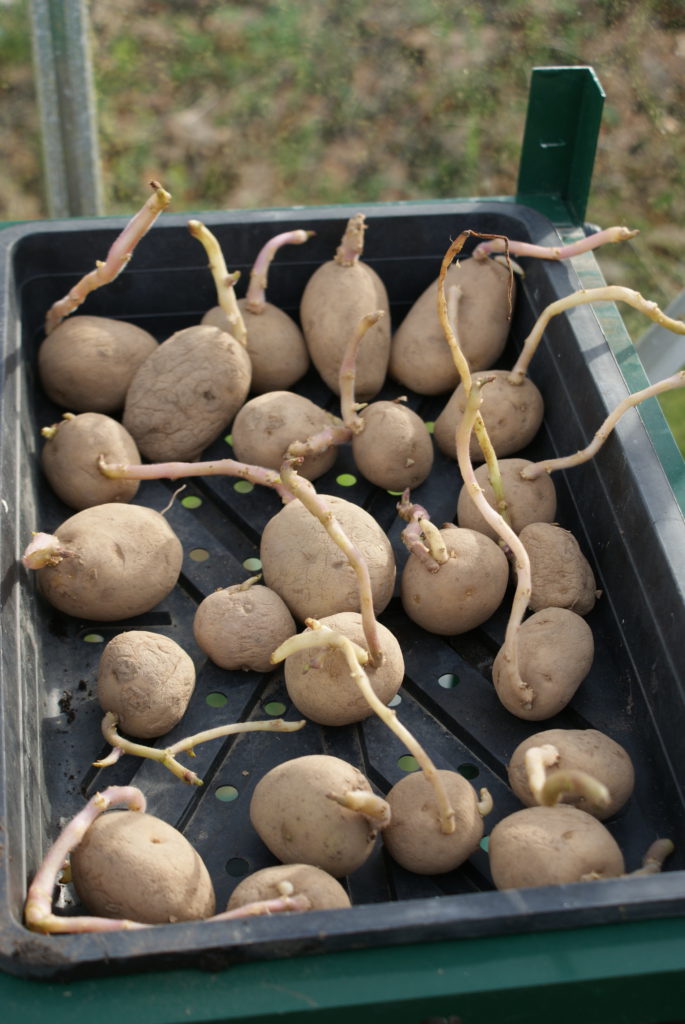 According to the Roman poet Virgil it is advisable to plan our gardens around the moon's cycle. He teaches that the full moon is the perfect time for sowing brassicas, carrots, onions, parsnips and spinach. It is also ideal for planting potatoes and tomatoes and the best time for harvesting fruit, herbs and vegetables.
Glancing at the calendar that means that I should ideally wait until 28th March (the worm moon) or, indeed the 27th April (the pink moon) to get the spuds in the ground. But wait……. the Victorians say I must plant on a stormy night and not on a Good Friday unless I live in the Midlands when it must be a Good Friday "Spud Day". Another tip, "when you hear the Cuckoo shout, 'tis time to plant your tatties out". So if I can tally the storm with the moon, the shouting cuckoo and definitely not at Easter then I should be assured a good crop. I must plant the onions as far away as possible as apparently "the onions will make the 'taters cry". Oh and one last thing, there is another ancient country practice involving the gardener removing their trousers and sitting on the ground to test the soil temperature. "If it's too cold for naked flesh, it's too cold for seeds." I hope this last tip is useful to the allotmenteers of Rye.
Even now, the blossom is appearing on the plum trees, the buds are popping on the fruit bushes and our greenhouses are lined with seed trays whilst we wait anxiously for the first green shoots to appear. Remember that Sweet Peas sown on St Patrick's Day (17th March) are bound to produce larger and more fragrant blossom.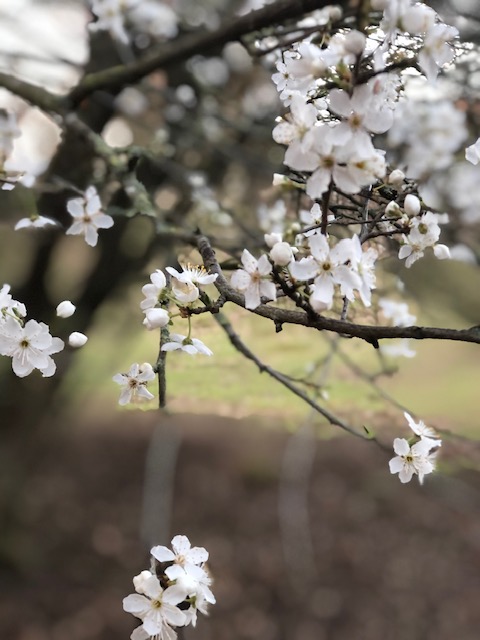 It might be a bit blustery some days but don't forget that "a windy March foretells a fine May". Just a couple of last tips for your seed sowing – don't plant them on the last three days of March as apparently these days are borrowed from April and are traditionally called 'blind days' and seeds should never be planted then and when you do eventually get them in the ground, many Victorian gardeners would advise that you spit into the drill before placing the seed. Yet another process that might caused raised eyebrows at the local allotments.
"When clouds appear like rocks and towers, the earth's refreshed by frequent showers" Kent Weather Rhyme
April brings some interesting practices too. The 23rd April is St George's Day when young men would go into the woods and bring back green boughs to dress another up as Jack-in-the-green. A pagan ritual that is celebrated in Hastings and the Rose, the flower of England is also associated with that day. The 25th April, however, is St Mark's Day who is the patron saint of the gardener's nemesis, Mildew!
There are so many flowers coming to perfection from now on and one of the more interesting spring flowers is Solomon's Seal. An old-fashioned, cottage-garden plant with markings on its cut stems which resemble King Solomon's Seal. Tudor herbalists used it to cure bruises received "by a woman's wilfulness in stumbling upon their nasty husband's fists".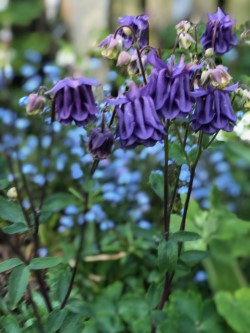 The month of May sees, amongst others, Lily of the Valley, Foxglove, Yarrow, Lupins, Columbine, Roses and much more in your gardens. The vegetable garden will be throwing up it's early offerings of globe artichokes, early potatoes (if you managed to plant them at all) and of course, if you're very lucky some delicious Asparagus – king of the veg and best served picked and cooked within one hour. Toss your first early potatoes and asparagus in melted butter and you have a dish to die for.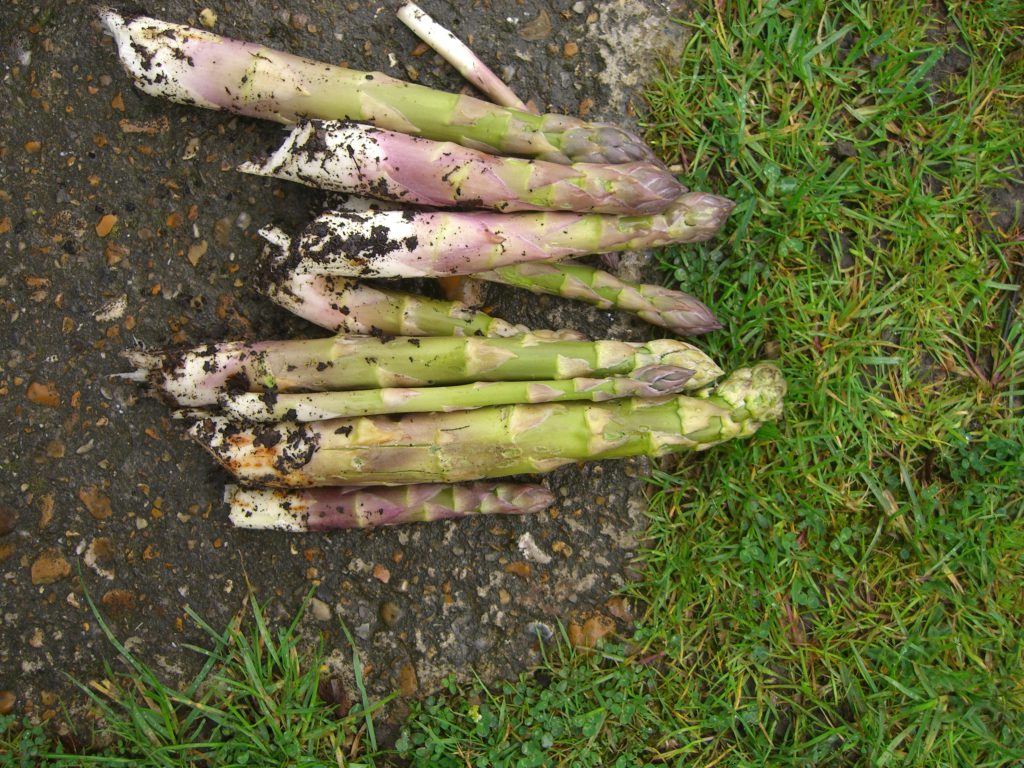 Don't forget the herbs too – a lovely portion of Tudor Thyme and Beer Soup is supposed to help cure 'shyness' and a tisane of Marjoram will help your sore throat no end. Cut fresh mint for those new potatoes and enjoy this wonderful time of the year.
Lastly, one more useful tip "plant and your spouse plants with you, weed and you weed alone" – Jean Jacques Rousseau