"There are two seasonal diversions that can ease the bite of any winter. One is the January thaw. The other is the seed catalogues". – Hal Borland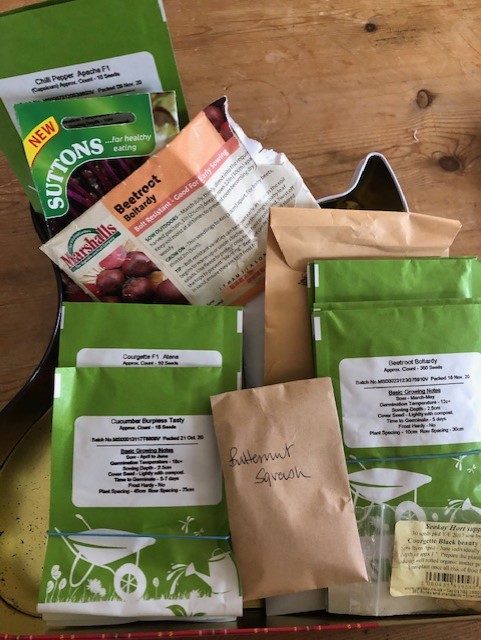 What better way to spend a wet December day than planning for next year's planting. It gives a real feeling of hope and a spring to look forward to. We all have our favourite seed suppliers and I like to mix mine up a bit as you can see. I also like to try something new each year so this year I'm going for some fancy lettuces, Florence fennel, chillis, radishes and pumpkins on top of the usual choices. I also saved a selection this year from my sweetpeas, rose campion, butternut squash, runner beans, courgettes, corriander and garlic chives. The best form of recycling!
We haven't decided yet which new categories might be in the 2021 show schedule. But there is always a general veg and fruit class for anything quirky you might try yourselves.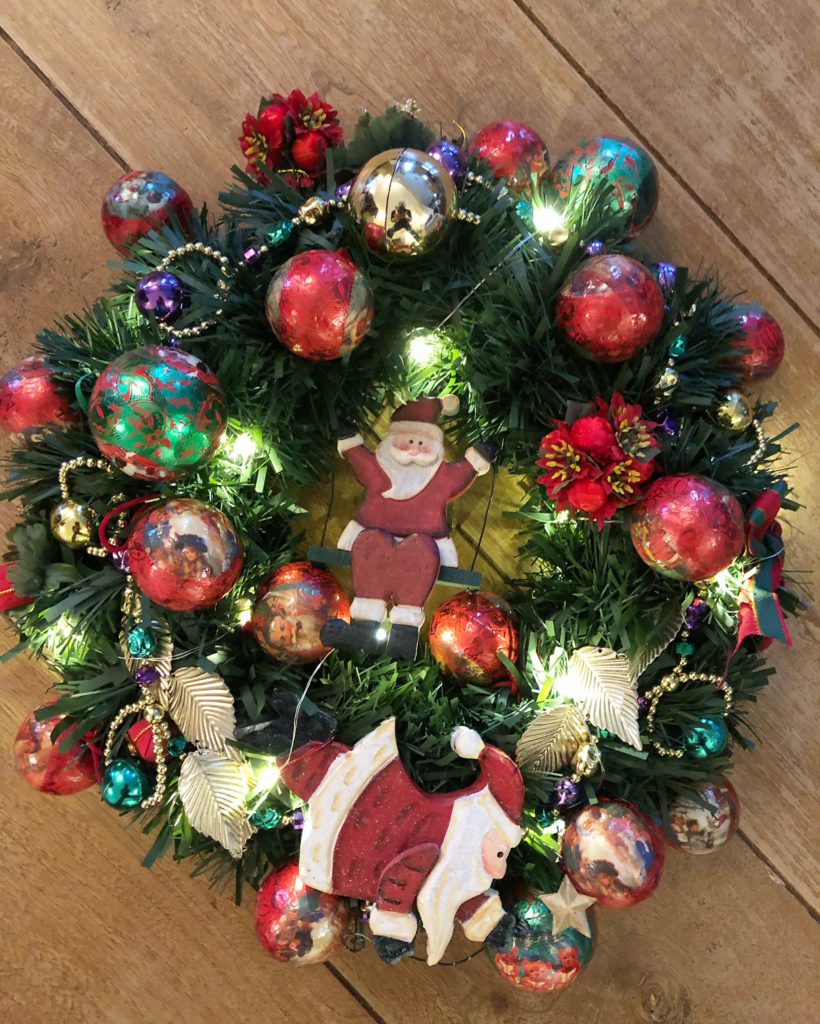 CHRISTMAS WISHES – from Helena and Lorna
We, here at the Rye Flower and Veg Show website, would like to wish you all the happiest Christmas and a much more peaceful new year in 2021. We are keeping everything crossed that we will be able to safely hold the annual show in August 2021 and that you will all be able to support us. How about a homemade Christmas decoration in the handicraft section?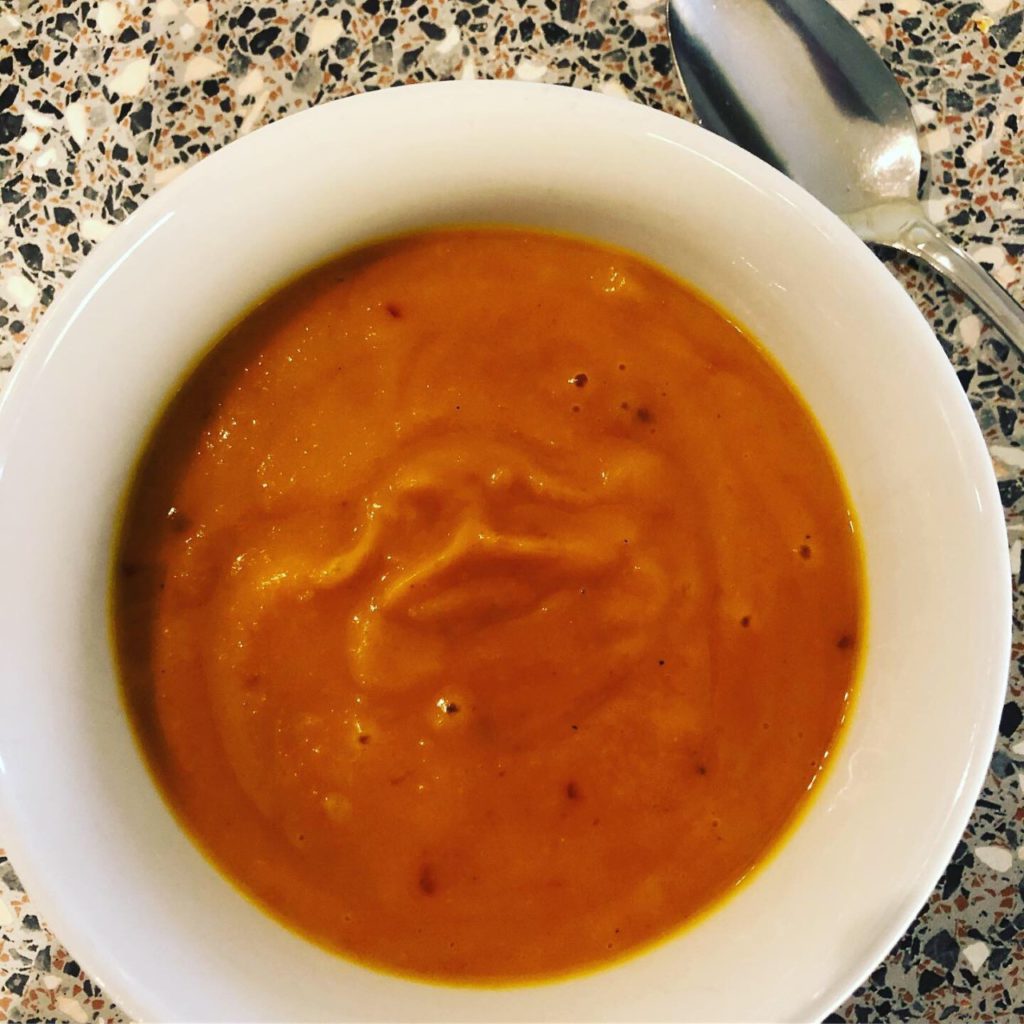 Spicy squash, garlic and chilli soup
Here's an idea for a warming soup, using up a slightly elderly butternut squash.
*Peel, deseed and roughly chop one medium sized squash and lay out in a roasting tin with 3-5 (depending on taste) peeled cloves of garlic and drizzle with olive oil and season with salt and pepper.
*Roast in the oven until the squash and garlic are soft and a bit caramalised.
*Stir in around a litre of veg or chicken stock, some chopped chilli – again to your taste – (either fresh or from a jar) and scrape the bottom.
*Tip, when cool, into a blender and blitz well. You might need to add a little more water. Reheat to serve.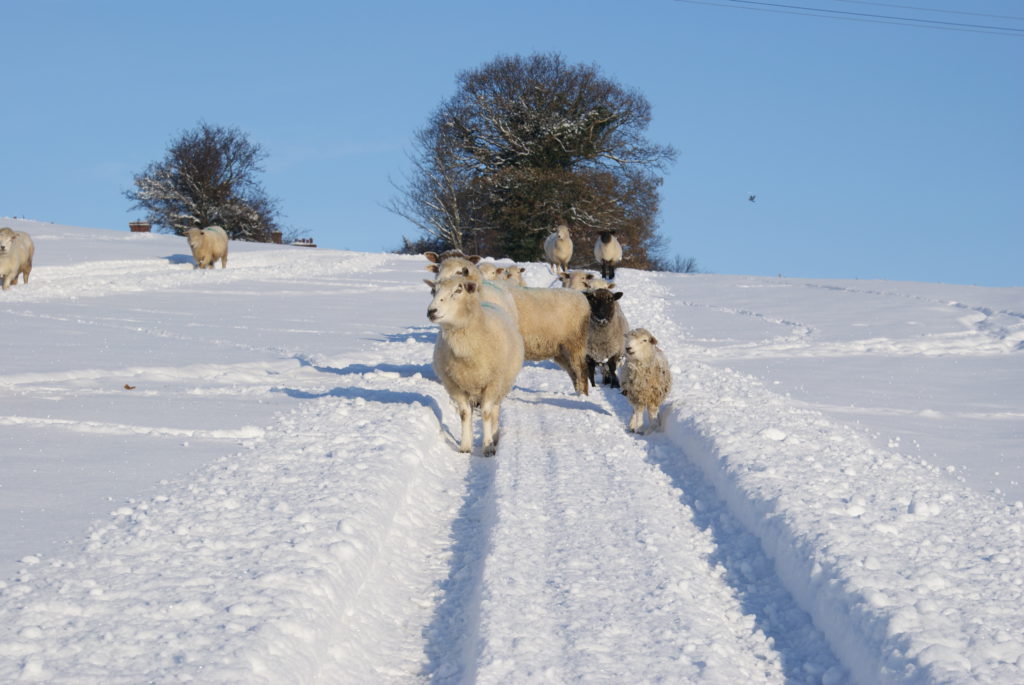 And of course, after Chrismas, comes the cold snap and the grey, icy, sometimes snowy days of January and February when the garden sleeps.
All those of us who love our gardens will be the very first to spot the first signs of spring as they peep through at the end of February when the whole growing cycle begins again.
I came upon this piece that might cheer us all up after Christmas.
"The shortest day has passed and whatever nastiness of weather we may look forward to in January and February, at least we notice that the days are getting longer. Minute by minute they lengthen out. It takes some weeks before we become aware of the change. It is imperceptible even as the growth of a child, as you watch it day by day, until the moment comes when with a shout of surprise we realise that we can stay our of doors in a twilight lasting for another quarter of a precious hour" – Vita Sackville West