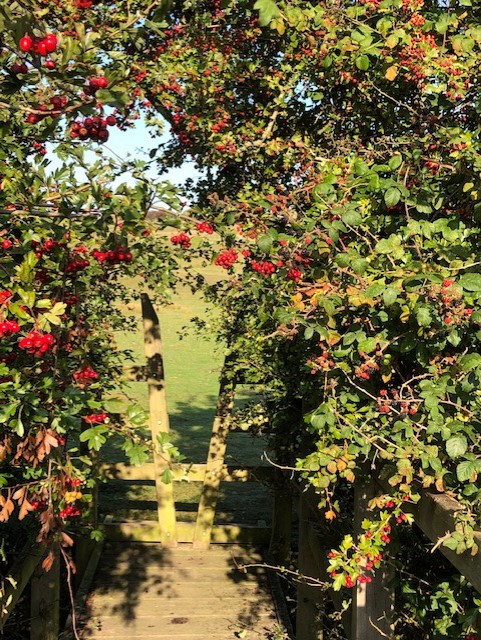 There's been some rather impressive autumn hedgerows in our lovely part of the country this year. Bushes and brambles laden with berries and wild rosehips whilst fruit trees were drooping at the knees with Quince, Apples and Pears. Maybe this was due to the warm, if somewhat dry, summer we have just experienced. Whatever the reason I have thoroughly enjoyed morning blackberrying with the dogs. Blackberries, banana and yoghurt is my new favourite breakfast. Sadly this weather did not last forever and the last few windy, wet days have driven me inside to write this blog.
We, here at Rye Flower and Veg headquarters, would be most interested to know how others have fared this year and what your plans are for next years planting. For me its been a bumper bean (runner) year and I'm still picking a couple of good meals a day. Tomatoes, both Roma and Rapunzel, were also abundant but have taken ages to ripen and I'm taking a tip from Monty Donn and have brought them inside to "warm up". The Brussels Sprouts are also shaping up nicely for Christmas lunch. The Courgette glut is almost at an end *see below for my solution to this annual problem and the cucumbers have dwindled to tiny knobbly little things that are great for pickling.
The wild mushrooms in the fields are also becoming plentiful but I'm too inexperienced to risk picking them unguided.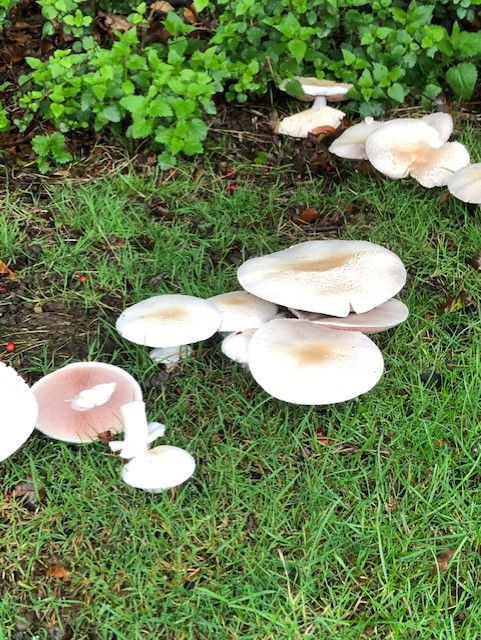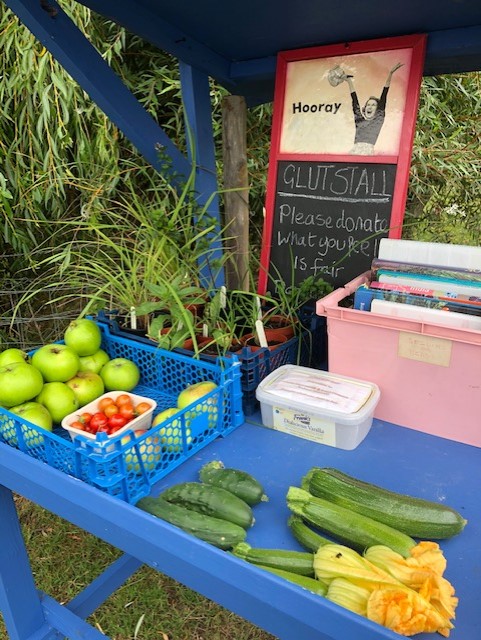 *It was with regard to the courgette surplus that I opened a little stall outside my front gate. This turned out to be a great way of distributing all my surplus vegetables and fruit whilst at the same time, using an honesty box for donations, making a fair sum of money for some local animal charities. People were very generous. Because of the succuss of the stall and the diminishing amount of surplus veg I have also been popping little plants onto the stand. I have also been busy collecting seeds (Lupins, Sunflower, Marigold, Rose Campion so far) for next years stock. The stall will almost certainly have to take a little break through the winter months but should be back again with even more choice next year.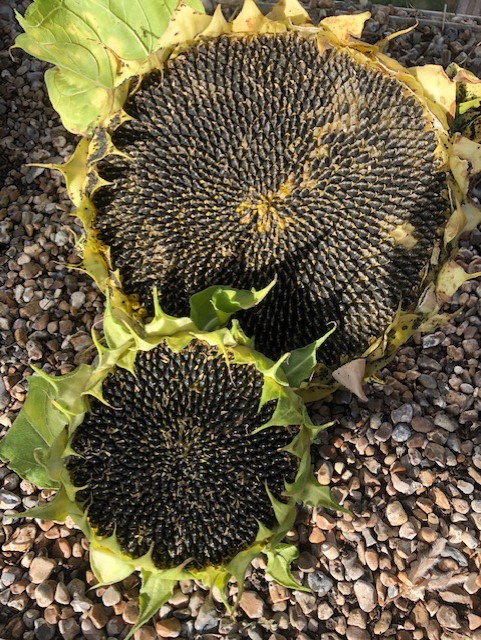 My favourite task is fast approaching – chosing seeds for next years garden. and hopefully next years Rye Flower and Veg Show. Again it would be great if anyone had a favourite veg variety that they would recommend to our followers or perhaps a seed potato or onion set they can suggest. Please feel free to advise or comment at contact us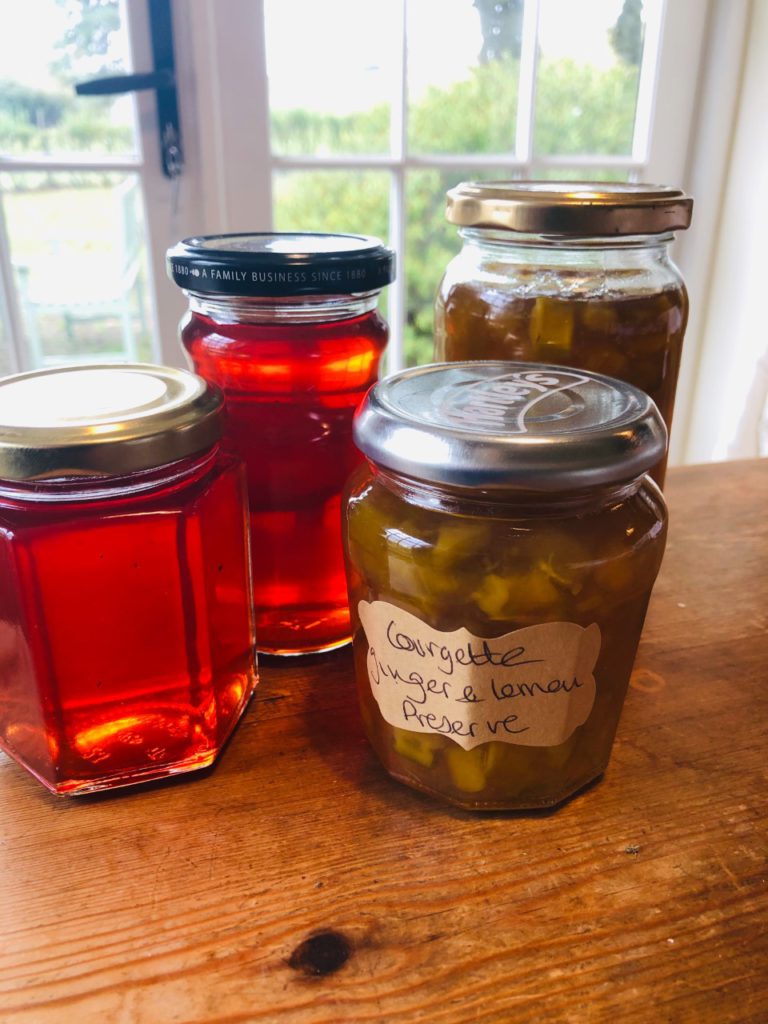 Wishing everyone a happy autumn. Keep safe and keep gardening!